Have you ever dreamed of having your voice mails transcribed and texted or emailed to you?
I know, geeks like me are the only ones who dream of such things!
I can tell you from personal experience, it is bliss to be able to quickly get the gist of someone's call via text.
Did you even KNOW such an amazing thing existed?  Hold on to your non-techie seats my friends, things are about to go off the hook!
This is as exciting as flush-able baby wipes I tell ya!
give out one number that will ring all your phones
get transcribed voicemails sent to your inbox
send free text messages & make cheap international calls
send a call to voice mail, but listen in while the caller leaves a message, press * to join the call
block unwanted callers
mark certain numbers a spam (be gone nasty telemarketer!)
listen to voice mail from your email…forward the VM to friend, family or work associate
TEXT from your computer
get the APP for your cell and control your Google Voice settings from anywhere (go to your app store and search for Google voice)
Implications for business
set a professional voice message geared toward your clients and colleagues
get the gist of voice mails via text so you can determine which calls need immediate attention
screen voice mails WHILE the person is leaving the message…this is so high tech!  press * if you want or need to join in the call
cell phone battery dead as a door nail and you are expecting an important phone call? log into Google Voice and forward your calls to your home phone, your husband's cell phone, grandma's house, the tattoo parlor…
get a personalized phone number (just remember, Google Voice has been around for 2 years, so be flexible, you may not get your first, second or fifteenth choice)
W0W factors for busy families
At a baseball game cheering on your little slugger?  Ring, Ring…it's your chatty neighbor who can not wrap up a conversation in less than 45 minutes?  Google Voice to the rescue, let her leave a message, quickly read over the transcribed text.  If she's calling to tell you the dog jumped out of the yard you have not missed this important news.  If she's calling to plan out the neighborhood bbq you can get with her later.
What number do you write down for the "Emergency Number" on all school and camp papers?  With a google voice number you can ALWAYS use the same number, on field trip day you can forward it to more than one phone…your cell phone, home phone AND grandma's home phone.  Google voice allows you to be reached where you are.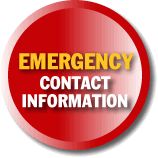 On vacation?  Our family cottage is out of cell phone range, so we all simply forward our Google Voice numbers to the land line at the lake…ssshhhh don't let my mom know, we are supposed to be "off the grid"
What ways do you foresee Google Voice helping you in your busy lives and businesses? Post your ideas in the comments I'd love to see what others do with this tool.